April 7th 2020 The beautiful full Pink Moon will be shining so brightly tonight into tomorrow, exact in the UK at 03:35am.. and she's in Libra, the sign of the bridge, and of the scales. This is about balancing and re-balancing things at all levels. Realising the Earth has been crying out for balance..
Relationships are at a turning point for some. Are you seeing things as they are, or maybe projecting your own issues onto another? If you're in a relationship that's not so great, assuming it's at least civil, maybe you'll find new ways of getting along, even if you plan to split, harmony helps with that process if it can be found.
This Libra Moon lock down suggests we have to try to be fair with one another if we are to get through with self respect and that it's important to be honest with ourselves, too about what we really hope for in our relationships? Maybe, seeing as this Moon is ruled by Venus, goddess of love, currently in the sign of Gemini, the communicator..maybe it's time to have a chat? Lots of us will be realising that we have a pretty rock solid bond and be making plans to take that in new directions when the time is right, very possibly late in the year.
Venus being love and Gemini being neighbours, isn't it proving for many of us the case that we're getting to know neighbours more? Instead of folk scooting past heads down into their phones, we're certainly seeing more smiling faces as people miss actual contact.. Maybe that's a good lesson. reminding us that there is no cyber substitute for human contact. Every little gesture matters. And when this is by, as it will be, we will never forget the kindnesses..Meantime, if you find yourself a bit agitated under the big full Moon, trying to sleep, maybe don't even try. maybe just go look at that beautiful Moon and reflect a little.
Full Moon is a tide turner, once she peaks. and as far as this pandemic is concerned, there will I think be a flattening of the curve, but over the next week to ten days, there are still signs that we will have to work well together to heal the planet for a bit yet. Next week could show the results of what's been building to a peak now.
Often the date we catch a bug isn't the date we realise it..so this is a peaking time..and we also need to watch out for news of that next week.. later in April things look better. I feel instinctively we're doing the best, right things just now.I do wonder if we might ever feel easy about shaking hands again, or maybe it's a plan to start doing the Namaste greeting instead. Or inventing an altogether new hygienic greeting? What say you? This is a sociable full Moon, so enjoy your important "others" whether they're close or online.. and know that every warm gesture matters and is appreciated so much right now. You take care, please, and best be well wishes from me and my (so far not stir crazy, probably cos he's had the nasty lurgy and shared it with me) other half. xx❤️🌟❤️🌟❤️
---
April 3rd 2020
Let's stay home, stay safe, stay well everyone who has the luxury of being able to do that..This is so much easier to do than being a cold, poor teenage soldier in the first world war trenches. There's considerable intensity building now, into the coming week, and with the full Moon on Wednesday, yes, that brings a peak to all the emotion and maybe a peaking of certain behaviours or circumstances that may need to shift now.
As I've said to others this isn't saying that the virus will peak and go, but that something begins to get clearer the following weekend, perhaps regarding how things need to best be tackled. There IS light ahead, but we can do so much to be the lightworkers here by sticking to the plan, the advice. What we need to be now is to be the change, to stay united in our determination to do everything we can to be and stay well. I'm sending you so much love and be well wishes.❤️🌟❤️ And please continue to do any wee good thing to help or encourage and to Clap for our NHS, Carers, Key Workers in every area of life keeping us all safe, well, nurtured, everywhere. THANKYOU 👏👏👏👏👏
---
Monday 24th February 2020.. The last week or so has been awash with emotion, with water, with larger than life situations that have proved quite "swamping". The Jupiter Neptune alignment which is the first of three this year, has coincided with this "all at sea" "awash" vibe. Jupiter the expander and Neptune the god of the sea, of water, liquids and gasses, the fogy planet wh sometimes has us feeling a state of paralysis as fog enshrouds us.. it may be the weather, or emotional issues, but the alignment is made even more powerful by the retrograding of Mercury who is also in Pisces and not therefore "up to speed". So there are times when we also cannot quite get back on track with our "normal", and this Mercury phase can bring waves of emotion or urges to escape, to switch off, lose ourselves in books, movies, in peaceful reflection ( I'm a big advocate of some of that as deep healing needs us to prioritise our soul needs) .
There has been sad news and joyful news around..Jupiter sees us riding the rollercoaster when he gets in touch with Neptune. And as Jupiter is in Capricorn, global news and leaderships are also way more in the spotlight. It's the perfect scenario for "leader spin".. as fears can drive us to accept less than we should or more than we ought to. So my personal plan is to try not to be swept away on a tide of over imagination about what's behind the fog of uncertainty. Just quietly place one foot in front of the other. Or stay still if there's swirling fog. It means you're not supposed to be striding forward..let it clear.. Let yourself relax and unwind wherever you can. We're in a new Moon phase since yesterday after a few days of lunar dark where a lot of folk have dipped into their own depths, some as part of self caring, others having to very quietly "mop up"..
Gently does it. Be as kind as you can to yourself and to others. This Pisces new Moon could bring turning points to long misunderstood situations or perplexing issues, in her own time frame. Midweek may bring awaited "progress", with news, insights, answers or paperwork.
You take care and thanks for stopping by 🌟❤️🌟
---
Monday 17th February 2020 As of the wee hours this morning, Mercury began the first of his three week retrogrades, moving back now across Pisces and eventually returning to the 28th degree of Aquarius on March 10th, making the station and then turning back to revisit all that territory he's already passed through. There may be unfinished business for you to tend over this phase, and it's a good idea to do some catching up, perhaps to be prepared for that thing that often happens during a retrograde, where arrangements get rejigged, appointments rescheduled and travel can be subject to some alterations too. Deals that were a dead cert are rethought, not necessarily in a bad way.
The retrograde gives us more to think about on matters we've been mulling over or pressing forwards with over the last ten days, but more so with matters we are now facing. It's wise to think before you ink! Just be sure this is indeed the best option for you. Do the homework.
Double check the plans and look out for new possibilities emerging that shift your focus, maybe allow you to fine tune the details so they work better. Information coming to light over this time may cause us to rewrite our views on certain topics, so the guidance is not to leap to conclusions, and if you have a decision to make, get all of the facts that you can before you press on regardless.
Plans are more likely to come undone if we leap without looking, speak without thinking.
Mercury is about communications, and in Pisces, encourages compassion, stirs intuition and can also create a swirling mist of fog around some situations, which is a sure fire signal to draw back and reserve judgement, perhaps to say/commit to less rather than more until the mist lifts and you can see more clearly which way is forward. Mercury's retrograde through Pisces encourages reflection, and escapism, so where you meet with delays, use any unexpectedly free time, to nurture the soul, immerse yourself in uplifting, healing experiences, and send kindness out to others. We'll all feel the richer for that 🌟❤️🌟
---
Friday 14th February 2020 Moon is in Scorpio till Sunday, brings out the best and worst of folk, as it's the sign of extremes. I often think folk with Scorpio strong in their charts have a tendency to attract extreme situations. They can be the life savers, and they can be destroyers, the demolition team. Scorpio marks life's beginnings, referencing midwives , both literal and the psychological, therapists, those who deliver us from one chapter to the next, so end of life workers, undertakers, and those who change the light.. Scorpio Moon times are about what's ending to open a new door,often stirring us to look around and see what needs a sort out. And sometimes making us look in the mirror and see ourselves in a different light to the one others see. Be kind, be kind. Saturday favours the older, tried and trusted and treading wisely and working with the rules. Sunday is a whole new ballgame, as the Moon comes to Sagittarius and we get the itch to be elsewhere, the tug back to a familiar location. Mercury is motionless, turning retrograde just into Monday 00:54hrs, so Sunday is one where our thoughts may be about retracing steps in some way. And Mars arrives, Sunday morning (11:33am GMT) in Capricorn, where he's magnificent about getting things done very thoroughly, so here's an ally to help with anything that needs action from an expert or where you need to stay disciplined. Don't underestimate your ability to achieve your goals. Lotsalove 🌟❤️🌟
---
Friday 7th February 2020 Tis a full Snow Moon weekend, with the Leo Moon shining bright and reminding us to be true to ourselves, to be the original version, not the one we think others expect us to be. Shine warmly, shine happily, shine your light for anyone who might need it and your heart will sing.
Venus is beginning her travels across Aries. People and plans that feature over the next few weeks could become more prominent later in the year. Make good connections, and be aware too of the butterfly effect, that we all impact this world, that every little effort, move or word has a potential.
Mercury is on a slowdown as he will retrograde from Tuesday 10th until 17th March, across Pisces and briefly back into Aquarius, so tie up unfinished paperwork and bits n bobs that need it, now, so you don't get delayed later. We are in the wild west of Scotland here, where the storm is due to come in full pelt, but it's not looking great for many areas, so you take care this weekend, and look after yourself, cosy up if you can. Lotsalove 🌟❤️🌟
---
Wednesday 5th February 2020 Mercury is now in Pisces ( since Monday 3rd at 11:37hrs GMT/UT) and in shadow ( this is a part of the upcoming retrograde cycle, a phase that which will be present until the end of March) and that means there'll currently, for many, and especially for sensitives, be a sense that whatever we do, there's more to add to the story, so there may be a feeling of what's left unsaid, yet to do, or might need further thought. Be prepared to change your mindset/approach if you have been doing the same thing and never getting the desired outcome, and be prepared to look within, to pause, reflect and be very self honest.
Pisces Mercury is also highly intuitive and creative, so listen to your thoughts and write them down, and if they are fearful or anxious, be willing to do some work on finding the root cause for that and be as kind with yourself as you would be with a beloved.
There's a full Leo Moon coming this Sunday, February 9th, which classically means that everything heightens, then there's closure ( connected to what was being suggested or initiated last August) , but try to keep an open mind as come the next Full Moon March 9th, there may also be a key development that'll give food for thought, and then during last ten days of March a certain picture alters what's peaking this weekend, brings perhaps a different slant or option, and it might surprise you. For some there could be a temporary situation being made more secure, or a toe dipped in the water that leads to something more substantial.
Listen especially to intuition about matters physical ( get concerns checked out to get yourself tiptop) and about financial, and if you are creative, make sure your work is visible, especially over the coming weeks.
Hope today is kind to you and sending soothing and love as always ❤️🌟❤️
---
Monday 27th January 2020 Venus and Neptune are having a cosmic cuddle with the Pisces Moon today and into tomorrow. What a perfect time to give of our best, sweep egos aside and give with no thought of anything but kindness. Something you regard as a "gift" could appear .. ❤️🌟❤️
---
Wednesday 22nd January 2020
Moon is in take care of business Capricorn, serious, but open to new possibilities. Be likewise. Open to the possibilities of approaching life and tricky situations with a new mindset. Chiron, the wounded teacher is now in the degree of Uranus, and that's where the Sun is coming into play tomorrow in a jarring square, so there is a theme around of separation and rejection and of ancient wounds being scratched, which will totally resonate for some ( whose charts have 2-3 degrees featuring) of healing or working on being healed, of being a part of a healing experience for self or another.
That prominent Chiron effect marks a time for learning and accepting that we each have our own journey to travel, and sometimes we unwittingly cause one another pain, and sometimes we are terribly bruised by what feels like a rejection, when if we dig deeper, maybe the rejection is not about that actual person at all, but more about what really knocked us off balance at a time in the past when we were ill equipped to process and understand and share, and ultimately to heal.
As we head towards Friday's mood shifting new Moon in Aquarius, we are reminded to quietly take care of what needs attention, which includes self care, to look at our own healing needs, maybe facing some fears as we look inwards. Uranus is agitating us into feeling we should DO something NOW to fix EVERYTHING, but for today at least, maybe it's okay to go gently... 🌟❤️🌟with love xx
---
Monday 20th Jamuary 2020
Apt as the sun crosses this afternoon (at 14:55hrs GMT) into the humanitarian sign of Aquarius... whose characteristics include needing
personal space and being rather good at taking an overview of life, of situations that the majority seem to be trundling along with and accepting of. Aquarius could typify the little boy who called out the nudity of the Emperor who believed he was wearing new clothes while those watching his parade were stunned into compliance by fear of reprisal should they also mention that they could see the facts not the spin.. Stepping back, rising into our higher selves, searching for the full picture before opting to follow the crowd.. Aquarius REALLY isn't in favour of following the crowd.. and often avoids crowds all together, yet this is a sign that can easily have a crowd following, as they shine with that wonderful clarity and individuality. We need our Aquarians.. they won't let us rest easy with injustices..🌟❤️🌟
---
Thursday 16th January 2020 Wrestling with deeper thoughts? Moon's stirring us to assess our place in relation to another/others/the world..and to be honest there may not be instant or perfect answers just yet. This evening at 18:31hrs GMT think planet Mercury arrives in Aquarius, helping us to step back and get more of an objective overview, as he then travels for a few weeks across this airy sign of logic and friendship and yes, the sign associates with finding new ways to open those new doors and to understand or let go of the old ones that never quite opened or else showed us what we don't want/need..Go gently on yourself, and try not to expect miracles of others. We're only human, and all just walking each other home.. ❤️🌟❤️
---
Monday 13th January 2020 Okay, so how are you feeling today? The big two of Saturn and Pluto have been joined by the Sun, while Mercury and Jupiter are already there. For us "ordinary folk" this is a great day to get life organised and to release the toxins, the clutter, take charge, step up and make things work better. It;s a good day to reconstruct, very possibly after a few years of feeling that things were far from "right" in some area of life. Taking control and making things work. Replacing things that have sat in a corner unused, not working. Rebooting your own hard drive and getting a few things sorted out towards your own next chapter.
The Sun, currently in Capricorn, represents the Monarch, Saturn the system, government and management, Pluto the process of metamorphosis, often drastic, and situations long brewing, coming like a volcano to the surface; Jupiter is the leap for freedom and the urge to widen horizons, while Mercury is the communication planet. Moon is in Leo (Meghan's sign) until 14:06 then arriving in Harry's sign of Virgo, so that discussion is most likely to be productive around mid afternoon. Harry has Capricorn rising like the Queen, and a Taurus Moon, like his dad, but he also has a maverick Mars/Uranus conjunction in Sagittarius, which I spoke about when he was born, as something that would make him a right royal rebel.
Astrology just shows that this was always going to happen, this shake up, regardless of the players in the drama. And institutions of all sorts, cannot remain static, never do. The illusion of stability is just that really. We're all in a constant process of change, but some of us get the headlines that none of us really wanted.
So how are YOU doing? 🌟❤️🌟 join the discussion on my Facebok pages https://www.facebook.com/lynne.ewart1 and https://www.facebook.com/LynneEwartScottishAstrologer/
---
Friday 10th January 2020 This is a very intense astrological phase as the full Moon builds, making a lunar eclipse this evening at 19:21hrs GMT . It's not been sweet or simple of late especially for those born under or having key chart points in Cancer/Capricorn especially and that, very personally is impacting on several members of the Royal Family, with Harry, Meghan, William, Catherine and the Queen coming into that picture. Lots more to emerge.
This cosmic tide, with a rare, once in 34 yrs conjunction of Saturn and Pluto culminating (at last) over Sunday/Monday, is very unusual and it impacts us all in our own ways.
Please, please do not jump to judge anyone around you who seems of late to have resorted to extreme changes. This will not have been an impulse and as Pluto is involved, there is way more to the story. We are all just human and being kindly costs nothing and sends positive energy out everywhere.
People are at their.."something has to give here" point and that's been underlined through the tougher events of 2019, again personal to each of us. This weekend's turnaround of Uranus triggers progress after realising that things couldn't stay as they were. It's not bad news, it's the time when what's been hemming us in and squeezing our souls is about to come under our own jurisdiction, or rather we have that chance to steer what's been steering us.
It's a time to take things apart, find the bits that work well, fit, make us feel the way we need to, to be healthy, secure, happy, and rework them. Jump to no conclusions. One day facts may emerge that reveal how very necessary certain moves and shifts of approach really were.
For some this will be the culminating phase of a massive internal spring cleaning and rebooting time. For others it may manifest through a career reboot, or a property revamp or relocation. It's a very sensitive time. Emotions are so easily stirred around all issues of "caring and care-taking" Let's be❤️🙏❤️ kind. Lotsalove 🌟❤️🌟
---
December 21st 2019 As I write this, darkness has fallen and boy is it dark tonight. Here we have the longest of nights as Winter Solstice beckons in the coming hours as the Sun crosses into Capricorn at 04:19hrs (UT/GMT). this year happening 22nd December. An added intensity surrounds us as a Scorpio Moon underlines the contrasts of life, the extremes, and of late there has been a building conjunction (exact on January 12th) between Saturn, who rules the sign of Capricorn, and Pluto who is the modern ruler of Scorpio, Mars being the traditional, ancient ruler, and Scorpio's twin rulers are aligning this Sunday, bringing superpowers to those making big efforts, and yes, adding to the intensity in the atmosphere. There's been a lot of fear around , and it's fear of the unknown that can so often bring division.
Division encourages us to discover who we are, as well as the obvious negatives. Being passionate about our views is a good thing, so long as we are respectful of others' views.
A healthy opposition can bring about needed changes, rather than no opposition which can bring the railroaded, steamroller effect, which is what Saturn and Pluto can do. This cosmic combination is about extreme control, about restrictions on resources, about ringfencing security, too.
It looks as though we are being given a new framework to work on, to work within, and that it's up to us to find our best routes to survive and thrive, in a year to come that will throw us many surprises, and make no mistakes, there'll be unexpected light too. "Where there's muck there's brass" is another Saturn Pluto theme. Last time they aligned was in Libra in 1982/3. Have a think about any theme in your world that was about breaking things apart to rebuild in a new form?
I can certainly think of what that one brought in my life. We had a ceiling collapse, and an insurance claim that allowed us to make things better than they had been. That was the beginning of a chain of events that brought us a big move that was very good for us. My own chart was much more personally tied in to this conjunction, and I had to very suddenly recognise the potential brevity of life and the preciousness of people close to me. And I began seriously, formally studying astrology after playing around with it until then. By the time that conjunction had completed, I would also begin a path to local radio. So I share this now to remind you that big outer planet conjunctions are not bad or good, but are about the way we play the hands we are dealt.
This weekend, as Capricorn time begins, we are being reminded of ur choices. Build barriers or build strong foundations. Work on what you have. "Waste not want not" is such a Saturn/Pluto theme.
And another aspect forms with Venus and Uranus jarring, which can stir up surprise twists and turns in relationships and for some..watch for a strange sequence of events that alters plans, requires a big push of an effort but could work out unexpectedly favourably for some.. Venus and Uranus do have a habit of bringing news about women, and switcharounds of social and personal plans.
There's a solar eclipse coming on Thursday in Capricorn, and I have a feeling there could be quite a sense of de-stressing coming about through what we let go of, ready to embrace something new. What looks like the end for the Caterpillar is but the beginning for the Butterfly. Time to open ourselves to the new. Let the light back in.
Hope your festive week is all you pray for, and if it's less than magical, remember that the cosmos hasn't a clue that it's supposed to be jolly! There are plenty of promising aspects, but bear in mind that with a solar eclipse coming on Thursday, we may need to go a little easier on ourselves, as the instinct is often to draw inwards, rather than to be all out gregarious. Gentle plans work best. Love and best wishes from our home to yours 🌟🌟🌟🌟🌟🌟🌟
---
Cosmic Update will resume very shortly.. bit caught up .. sending lots of good wishes to you and yours
🌟
🌟Friday 29th November 2019 Time to get very serious about our goals and to think more deeply about matters of security, financial and politically. Yes I've used the P word. Sorry, not sorry, as come Monday 2nd December (18:20hrs GMT) Jupiter will arive in Capricorn, sign of government and Jupiter is political. He brings the spin and the promises and markets and advertises. Jupiter's journey across Capricorn encourages us to market ourselves via a CV, to get bsuy enhancing our worldly profile, and to seize opportunities to enhance our security. More soon...🌟
---
Today Friday 22nd November 2019, the Sagittarius Sun shows up at 14:59hrs GMT. Moon's shining through Libra, so this adds the desire to socialise, to connect and gather, to make music together. Sagittarius time cheers us all up. We find reasons to celebrate and enjoying the good times feels more important than dwelling on the past, although Mercury will continue to do his digging and delving for answers and for truth.🌟
With Mercury very slowly moving forward now, there will be a link to this afternoon's events, thought, plans and appointments to the day where Mercury also crosses into Sagittarius on 9th December.🌟
And meantime have you felt the cosmic shift as Mercury turned forwards on Wednesday evening in the degree of the 2013 November 3rd total eclipse. Watch for connections there. Cosmic connections are fascinating. 🌟
Tomorrow, Saturday, has a touch of heaviness around as Moon is out of sorts until teatime, aligning as she does several times a month with the part of our lives that's currently heavier, not quite resolved.🌟
On the plus side, Saturday is a good time to declutter and to streamline in readiness for the New Moon coming up on Tuesday afternoon, which marks the Sagittarius (Make the best of life, free yourself up, spread your wings) New Year point. Try not to dwell on what you cannot alter, do something that gives you a sense of satisfaction and try not to guilt trip anyone, especially yourself. 🌟
Already, right now, and throughout the last few days, there's a significant, rather controversial aspect brewing up that's needing to be watched, (exact come Sunday at 16:51), as Mars the fiery action and energiser planet opposes lightning planet Uranus. This can bring sparks and the sort of news that raises folks eyebrows ( as has been evident already in this week's news stories!) 🌟
On a slightly less dramatic but also important note, look out for impulses around technology and machinery, try not to leap without looking, and watch the speed cameras and traffic lights.
A beat or two of caution or preparation or indeed of careful investigation could prove wise.🌟
Sunday is a crazy breakout kind of day, with glorious Venus and Jupiter conjuncting ( exact 13:33) which brings gifts, love, warmth, luck and mad perhaps impulsive extravagance for some! If you're cross about anyone or anything this weekend, try to work out what your overall hope is, and be wise about what cannot be rushed or forced, although for some there could be swift action that's all about fixing and mending and making something better. Lotsalove, take care, and please feel free to share if you like reading these updates. Till next time!🌟❤️🌟
---
Tuesday 19th November..
Mars has come to Scorpio, on a day when the Moon shines through Leo and links warmly with Venus and Jupiter as they move closer to their own feelgood assignation come Sunday. You may today have a taste of things to come, those things that lift you or give you a sense of hopefulness.
Mars favours digging deep, being a survivor, getting results, getting to the bottom of things and his just begun, six week journey over Scorpio will also tie in with Mercury turning forward tomorrow evening, beginning to get back on track.
There will be news of the results of digging and delving over the next few days. For some this will be excellent news. For others, with something to hide or to be ashamed of, maybe not such good news.
BIG news in general is coming around us all over the next few days, as Mars heads into his annual opposition with Uranus, the shock-wave maker by Sunday. Mars is strong and Uranus is wayward, with a tendency to bring the least expected outcome. Suddenly, everything changes, just when we'd got to a point of assuming it never would. On a personal level, if you have planets in Scorpio, born late October, or late April, or late July or late January. this will feel like a bigger, more eventful chapter for you, maybe as things you've waited for start unfolding.
Some shock-waves will mean good news at last. Breakthroughs that mean what's not been possible for ages, becomes feasible. Financial shifts that open new doors. Overseas connections that please. Beneficial agreements. Loving kindnesses. Watch for surprise wedding announcements, baby news, and for surprise twists that end stuck, troubled situations. 🌟💫🌟 lotsalove X
---
Friday 8th November 2019 Something's shifting, coming together, can you feel it? Is there something you need to shed, an old unhealthy habit or behaviour pattern that's just not working for you, not serving you any more, if indeed it ever did? Is there an association that's no longer for you? Saturn and Neptune are aligning with the Sun to open the door and set you free of your own barricades to suceess, fulfilment, wellbeing. Have faith in you right now, because there is cosmic wind beneath those wings!
Love this image..love to share astrological insights.. Mercury turned retrograde at 15:40 GMT today 31st October 2019 for three weeks, although he remains in shadow until early December, after which he's all systems go, especially where endings and new, Phoenix like beginnings are on the cards.
This planet rules communications and travel and the connections we make, that which makes links. Think about this as this three week retrograde unfolds, and be ready for some re-connections, as familiar faces reappear, we have rethinks, and for plans we think we're sure about to be the focus of some revision,
How does Mercury retrograding impact us? First the challenging aspects:
The "backtracking" is associated with plans unraveling, and also with people backing off. With words blurted, messages sent, actions taken without due thought or full awareness of potential consequences. We say yes to doing something on a certain date not realising there's something already in the diary. Lack of due care and attention is very much a Mercurial issue!
We don't check the time of the train or bus and miss it because the timetable changed and we never checked. We head off to buy stuff without the money or bank card. We leave the car keys in the boot. We order something online without checking the delivery details. On and on it goes. We agree a deal then wish we had taken more time to think about it. We spill a secret and wish we didn't.
Then Mercury ( planet of communications and conversations and arrangements that link us to others, and connections of a physical nature, so items that connect two or more things together) will turn forward ( 20th November) only to revisit the areas he's already been traveling across, bringing further information to light which may cause us to revise the decisions we made during the retrograde.
On the plus side, this is a great time to pull back and really do your homework, to revise and study and rehearse and fine tune and to complete unfinished projects.
People get back to you at last, in some cases after a six month wait or even longer.
You were on the brink of doing something and get some tips or inside information that helps you to do even better. Mercury in Scorpio is very much about going deep and will be good for those undergoing therapy too, dipping deeper into what's usually hidden.
There are many pluses for this phase. A delay could mean having time to catch up with yourself, and indeed with others.
Mercury in Scorpio does mean, retrograde or not that many intriguing snippets of information could come to light which give us a great deal to think about. It'll be a time of much talk about endings and about plans for new beginnings, some of it not followed through, so get contracts and agreements written in stone or similar! Lotsalove 💖✨💫✨🌟💖
Sunday 27th October 2019 We're in Moondark, with a new Moon tomorrow morning at 03:38hrs GMT so please go gently and force nothing, especially over the next few hours as Mars completes a jarring square to Saturn which is akin to trying to drive a Ferrari with the brakes on, or being stuck at traffic lights. So imagine what we're being told/taught here? Pace, prepare, patience. Use "stuck" time wisely by doing other things. If something is physically jammed, don't force it. Read instructions, step back, check it out carefully. Remember the tale of the Hare and the Tortoise? Mars is in ♎ Libra, sign of relationship, of balance, mediators, persuaders, bridges. Saturn is in ♑ Capricorn, sign of government, authority, seniors, structures, responsibility, mountain climbers, management. As it's Moondark, and (until half past eight pm this Sunday night) she's still in Libra, there will be massive behind the scenes politicking going on and these two planets are going to bring many a back scratching deal. Mercury is in shadow, (retrograde from Thursday afternoon till November 20th). So what's discussed today has repercussions or comes to light around 7th December. Tomorrow's Scorpio new Moon is in direct opposition to the radical shake up planet Uranus. Uranus has a way of bringing the least expected development. Of stirring us to act in a way that surprises or even shocks. Yet often what this planet does is brings one of those "blurt it out" or "now or never" moments born of feeling stuck or in some way pressured to the point that we suddenly express that inner "rebellion", the statement that says "From now on things are going to be different". This will manifest on many levels, and is neither a prediction of good or bad, simply an energy (and I do see what's in the atmosphere around us as energy awaiting a channel). Moondark is the time to lace together some ideas, but have plan A and B and maybe even plan C in your thoughts in order to be able to respond in your own best way to the twists and turns being indicated by this dynamic new Moon phase. Revolutionary shake ups, economic changes, planet shakes = weather extremes may be in the news. And of course Uranus can bring about turns, volte face, reversals and swift severance from old patterns. The next couple of weeks will be incredibly helpful to those needing or wanting to shed old habits and make serious life pattern shifts, so use this time to sweep away the old toxins, declutter, strip things back, ready for a fresh start. Scorpio new Moon says don't be afraid of the process necessary to realign, to streamline, to become perhaps a more authentic, more true to you, YOU. Uranus opposed says, sometimes we have a moment of "awakening" that takes us there. Lotsalove all, and let us know how you go if you like, on my Facebook thread! 🌠💕🌠
---
Saturday 12th October 2019 This Aries full Moon (full tomorrow night)is a biggie..many will find the closure they need. Bold pioneering moves are showing the determination to turn things around and make lemonade from the lemons, salsa from the rotten tomatoes hurled unfairly, using the stumbling blocks as building bricks. ARIES marks beginnings and tomorrow's full Moon is already making her mark, bringing to fruition point your brave efforts, the new road lit up, and the courage to let go, to open up, to be your finest YOU. Aries is about standing solo, not about being alone, more about separating yourself from anything that's been getting between you and the true expression of your unique individuality. Be bold but not hasty, be brave but not foolhardy. Know who enriches you and recognise who you can be your best YOU with. Focus on the positives and get ready for new adventures, even though there may be a road to travel before take off. SHINE like that glorious Moon!🌠🌕🌠 Sunday 6th October 2019 Moon has been going through some deep connections with serious planets Saturn and Pluto. It's a reshaping phase, where we rejig priorities, possibly of necessity. Reconnecting with the roots, taking things apart to reconstruct them to better fit current circumstances, taking a long hard look at exactly what you have what you need to do, and deciding who you want alongside on the journey. Team power, family power, building a dynasty or perhaps a business. Taking charge and steering, maybe as part of a like minded group. Committing to beginnings and to endings. Those are themes around just now. Last night night have brought some deep, soul searching moments that could lead to more solid ground for the future. Politics looks mighty busy over this weekend, with the Capricorn Moon illuminating those in power in government especially. But whatever the big deal is just now in your life try to get some perspective on it..step away and look at the bigger picture. It might help. Lotsalove 🌟 💕🌠 p>Friday 4th October 2019 Cosmic shift time. Can you feel the big shift just now? Deeply powerful, undercurrents and revelations and uncoverings and consequences planet Pluto was stationing this week, direct yesterday 3rd.
Where in your life is something finally happening, coming to a close, somethign that's maybe been needed for a long long time, perhaps something that needs closure, to be cut out of your life, over and done with?
Mercury arrived in Scorpio just after Pluto made the shift ( and I do know it's planet Earth that's really making the speed up in our orbit!) Pluto is the ruler orb of Scorpio, so announcements and deep discussions, revealing of secrets and perhaps deep digging that reveals answers and solutions which have previously proved elusive.
Mars is the ancient ruler of Scorpio and he's just arrived in Libra, the bridge builder, and here, the warrior planet will encourage the fighter for fairness to take the most diplomatic but direct approach and will also favour those who work as part of a we rather than just a me.
Watch for some stuck moments until Tuesday, though as Saturn is jarrig with the Sun and Mercury opposes Uranus, the revolutionary planet, so there will be some stubborn standoffs in evidence and if you want to make progress with a plan, that may be easier from Tuesday but also simpler when the rule book is worked with not against.
Mars in Libra will help sharp minds to focus on the wiser routes through challenges.
Venus comes to Scorpio on Tuesday evening, and she brings deeper emotions and relationships might be revived or past wounds healed. Mars and Venus are then operating in mutual reception, which means their influence blends in a way that can be beneficial. "You scratch my back and I'll scratch yours". Also getting the best out of a team set up, or, dare I say, a coalition, becomes more likely from Tuesday.
The Moon is swelling, full on Sunday 13th in Aries, which really focuses on doing things that are right for YOU but with Mars and Venus in that mutual reception, very likely with the support and encouragement of others around you. Advice? Be as considerate and thoughtful as you can be, while keeping your efforts rolling smoothly along , with your eye never leaving your goal. There could be a rather positive outcome around that full Moon. Lotsalove
---
Friday 27th September 2019. New Moon happens at 19:26hrs BST (18:26hrs GMT) tomorrow in Libra, sign of agreements, partnerships and alliances. Venus is ruler of this Moon and she aligns with Jupiter, so whatever else is going on in the world, something positive is about to happen. Yes, Jupiter enlarges and makes everything larger than life, and he's currently reflecting the craziest over the top time in political terms. But Venus is goddess of love and in her own sign. Something will warm our hearts this weekend. More soon. Make your new Moon plans, set out your hopes and intentions and have faith in your ability to steer the best path to success. Lotsalove
---
Friday 13th September 2019 A full Moon is brewing, exact tomorrow 14th at 05:33 UK time. Try not to see the world's problems as yours to fix today under these "bursty head" cosmic tides. Straighten out what's in front of you that you CAN do something about. Keep it simple. If we all do that..the world just might feel less chaotic
Jk Rowling .. humanitarian Aquarius rising and although the Sun is in Leo, it's in Virgo's house added to five Virgo planets. Mother Theresa was Virgo. This is the chart of a person who doesn't crave approval, just to do what she does, well, and to be of service along the way.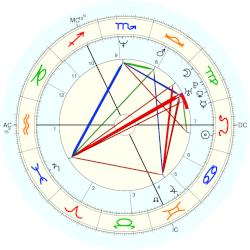 September 10th 2019 As the Sun moves into opposition with Neptune this Tuesday, you might find yourself sleepier, dreamier, more sentimental, emotional, more compassionate, and possibly more bedazzled by glamorous images, too. Go gently on yourself and on those who may not be quite up to par. Tuesday stirs memories of "the way we were"..while Wednesday brings a refreshing lunar tide that's loaded with humanitarian energy and with team spirit. When folk have a sense of purpose, and when they pull together to do something good, this is just the best planet ever. 💖✨💖
---
8th Sept 2019 Been away on a break, learning lots! Sorry for slow updates!
---
Thursday 29th August 2019
Tomorrow's sparkling new Virgo Moon is about getting in your own driving seat and steering a new path, about taking on a new approach, trying something new. Looking honestly at your own natural gifts and talents and resolving, as if it were new year, to make them work in new ways for you. This is a lunar beginning that's got such a potent emphasis on Virgo, on being of service to each other, on sweeping away the clutter, the superficial stuff that matters very little at the end of the day and opening ourselves to the present, to the future, and letting go of those aspects of the past which no longer serve us, whether it's actual clutter or old methods, even for some, old jobs. Virgo is about health, wellbeing and employment and skills and also, crucially, in the Corn Goddess role, associated with Astraea, very much about environmental issues.
"Latinized form of the Greek Αστραια (Astraia), derived from Greek αστηρ (aster) meaning "star". Astraea was a Greek goddess of justice and innocence. After wickedness took root in the world she left the earth and became the constellation Virgo." so this new Moon is our reminder to detox..in every sense. Detox all the negativity, stop seeing the half empty glass of our lives, but do see the environmental impact of our actions, and detox from apathy that's perhaps allowed us to leave politicians with too much power to steer our planet badly. Without getting too political, it's a time for us to sit up and listen and look after our planet, which in turn will look after us.. and it's time we thanked and appreciated it.
And time we took charge of our own individual wellbeing by doing what we KNOW is right for our health, mental and physical..
Set out your plans, your new Moon intentions and go gently on yourself for now as it's Moondark. Moon is new at 11:37an this Friday 30th August 2019. Let's use the wind she puts under our wings, wisely. Lotsalove 💖✨💖
---
Thursday 22nd August 2019The Sun is right at the end of pleasure seeking Leo, heading into conscientious Virgo in the morning at 11:02hrs BST/UT . Meantime the Sun meets Saturn this evenng and we are aware of limitatons, of shadows cast across a plan, and of situations that delay us in some way. There's some toing and froing and tussling with details coming up over Friday, and a weekend gain that'll be made through combining skills, resources and ideas. Mercury is tricky for quirky little matters and not so smooth for communications on Saturday, although where there's love there's plenty to be glad of, and Sunday will be the smoother day of the weekend.
The coming week is a shrinking Moon week, time to declutter and streamline and start to focus more on the main issues, the main priorities, the bottom line. with a new Moon by Friday, and it is an amazing new Moon, filled with dynamic, do things differently rays. Where things have come unstuck or been downright awkward, or even narky, it's as though a whole new approach, a new era becomes possible. Off with the old and on with the new. New technology, new techniques, new doorways, a whole new ballgame can begin. It's not the most comfortable of weeks, but it's a shake it out, wake us up, start afresh chapter which could be better news that we're expecting. Lotsalove ✨💖✨
---
Thursday 15th August 2019 Have you been feeling the intensity of this full Moon? It's exact here in UK at 13:29hrs in Aquarius, sign of humanitarianism, of friendship -think of Aquarius Robert Burns "a man's a man for a' that".. we're reminded that we're all walking and sharing this earth together and as the Moon is full that means she's opposite the Leo Sun and right now we've got Venus who's been in "the heart of the Sun".. exactly conjunct and aligned so we see intense experience around women and many instances of humanitarian, loving responses. We also see the "queen bee" centre stage personality in evidence, in many shapes, maybe through what's manifesting around larger than life characters, who remind us to shine our own light and never to underestimate the power of the collective, of team work. Full Moon turns the tide. True feelings emerge. There's completion. There's potential for healing and for successful partnership. Social life is often livelier too, and yes, as Aquarius is associated with mental health, full Lunar tides mean if something's on top of you, acknowledge it and know it will ease as the Moon shrinks but get that expert support through your full Moon phase. Everybody hurts sometimes. Everybody. So don't be alone.
Full Moon brings things to a peak..all of life's emotions, high and low and in between, and this one says love is what we're made of, kindness is what we are here to show, in whatever way we can..even if that's just a wee smile or a like on someone's post to show supportive thoughts. We're all walking this planet together, friends. 🌠💕🌠
---
Friday 9th August 2019 Moon is up there beside Jupiter, aligned tonight with a smile you'll perhaps feel from around 10pm onwards, as things feel as though they are less impossible, we feel more supported, although Venus and the Sun and Jupiter have been conspiring in the kindly ways for many of us, to bring the uplifting energy that helps us to find and use our wings.
Problems are not magically vanishing, but what is happening is that our ability to deal with them is enhanced through a fresh perspective, an opportunity to step outside of the usual boundaries and constraints in order to see what may be possible for the future. And more importantly, to see how we might better handle a present situation that's been painful to process. Mercury's re-entry to Leo ( repeating after the retrograde phase) comes Sunday evening, with echoes of what was happening, being thought or talked about at the end of June. And Merury exits that lengthy shadow with the full Moon on Thursday.
There will be love, and there will be support, over this coming full Moon (in Aquarius) week, and for some that may come from unexpected sources, but the most important message is of us being in this together, and of each of us essentially wanting and hoping for the same thing, for ease together and harmony.
Jupiter and Uranus are both pausing over the next few days. Jupiter goes forward as Uranus stalls to reverse. Jupiter opens things out, increases and enhances our sense of freedom to make new choices. Uranus, the revolutionary planet, moving across earthy Taurus since last year, is crackling with electricity, as the shake us awake planet. He's been doing a fine job of stirring media sources to wake up and report on plastics, which came into commonplace use the last time Uranus made this Taurus journey, so there's a lot of hope around as Jupiter goes forward and Uranus stations. It's like a cosmic stop sign with a more hopeful go sign.
Those two planets are also associated with material matters, and to discoveries of wider worlds, hence the news about new galaxies being discovered. I get so excited about the images we are shown of what's out there in space, but am way more concerned about what we are doing to our own mothership Earth.
So, as Uranus, the agitator slows and Jupiter, the opportunity planet speeds up, her's to some better news coming up in the second half of August as Mercury clears his tricky shadow that's been more apparent this time round thanks to those intense, eruptive eclipses that have stirred up what's never been properly addressed, encouraging us of late, to bite the bullet and dive in to what might have at times been painful, but which may have the potential to set us on a clearer, less complex path forward.
Focus on the necessities on Monday, when the Capricorn Moon eclipses its ruler Saturn and then meets Pluto. This will be an interested day in politics and with issues of management and leadership. It'll also be a significant date for news about structures and buildings. Prepare to perhaps grit your teeth to work your way through what's required as Monday's a day when we can all feel a bit weighted down, although the Capricorns have usually got these days mastered even if not enjoyed.
Sun will meet Venus in Leo on Wednesday. Look for news of powerful and prominent, perhaps dazzling women.
Moon swells full on Thursday at 13:29hrs BST (UT) in the humanitarian sign of Aquarius. This sign is vey much about rising above to get the bigger picture, and about folk uniting for a common cause. This is absolutely going to be in evidence over this week. It'll come in many guises. Try to be your best YOU, and I'll try to be my best ME. Lotsalove ✨💖✨
---
Friday August 2nd 2019 A quick update here.. Mercury just stopped his backtracking and paused, ready to go forward on Thursday 1st August, just after a new Moon formed in Leo, at a degree symbol that's associated with "Glassblowers making beautiful shapes through controlled breathing" Achieving something you'll feel is valuable through careful, consistent effort. Mercury remains in shadow until 16th August, as has been the case since late June, so although there is now direct motion, what's happening is that attention is now being paid to what's been overlooked or delayed, but there may be a queue ..Try not to feel as though suddenly you need to change everything thanks to what you've just been realising or made aware of. Maybe what you need to do is take time to think and make some adjustments. Is there a situation that's been opened up through this retro Mercury and in need of proper healing? Is there a scar that needs to be honoured, given respect, or even atoned for? This is the time when much healing could be taking place, very likely after Mercury has nipped back and refused to remain silent over what should have been said long since. Retro Mercury delves into the past and into family and into roots, so now that he's going forward, it's a good idea to pace yourself..controlled breathing will make the glass vase just perfectly beautiful. Go wisely and gently.
It matters a lot that you are being true to yourself this coming week, in order to make the sort of progress that you have been so aware of needing for a while. Be warm, but be firm, and be your best "YOU". Know that you have the right to feel free of any inner angst and turmoil, and know that this is YOUR life and that you deserve to live it fully and richly. This next week might be more enriching than you were expecting, but controlled breathing is wise.
Lotsalove ✨💖✨
---
Friday July 19th 2019 Many of us have been deeply stirred, even agitated by these recent eclipses in Cancer and Capricorn. Family, property, homeland, security, the roof over our heads and what we have to do to preserve that, those at the top whose decisions impact us all, such as government, all very much to the fore. Where have you most felt this? If you'd like to chat about it, please come over to my Facebook pages https://www.facebook.com/lynne.ewart1 and https://www.facebook.com/LynneEwartScottishAstrologer/ .
Mercury is retrograding and heading back across Cancer now, on a day when Moon is in Aquarius, coming into Pisces tonight at 22:19hrs (UT) . Time to talk about what's been stirred? Pisces Moon over the weekend encourages us to find our deeper compassion, but for those who fight their own feelings and brick wall them, there could be a tendency to want to escape, maybe literally to take of from the scene that unsettled you, or to overindulge in comfort/escapsism routes. Sunday makes it very tricky to be light hearted or to turn away from the truth of your feelings though, and there's a rare alignment of communicator planet Mercury and the Sun in Cancer. Be true to who you really are, says the cosmic pattern. Mars aspects Neptune, too. Sometimes it's easier for people to disbelieve a truth than it is for them to handle what that knowledge as absolute fact might mean to them. Hold tight to your own authenticity, and be sure to stay on the path that'll enrich you longterm rather than be swayed to take short term avoidance tactics.
Equally on a more mundane level, short term fixes of any sort may not quite work. A shaky, or based on folk using each other/ pulling each other's strings type of relationship may be tested or even end under the rays of this Plutonic eclipse phase which are still with us, while challenges to the power or longevity of genuine love will be passed with flying colours.
Venus opposes eruptive Pluto this weekend, heralding rebirthing, the circle of life's endings, transitions and beginnings, especially around alliances of all sorts, (but especially those with undercurrents of hidden agendas) and of course, personal pairings. If we're hurting about an inexplicable pain connected to another, or feeling wounded in business, Pluto reminds us of what's in need of a more thorough attempt to truly transform and heal. Watch for a weekend when social media posts reflect those emotional tides too.
Pluto has a betrayal energy too.And Venus is very much about women, love, money, planet Earth and the material world. So watch for any jagged emotions around never fully addressed issues to rumble around like a steaming old ember, perhaps so they can be aired and honestly discussed, maybe even finally healed? And watch for news stories that fit those themes.
The power of love and its incredible healing potential will be in evidence too, with huge compassionate efforts, perhaps global aid efforts that serve to remind us of what the bottom line is really. To care, to show we care, to allow ourselves and others to heal and mend and to recover.
Further into this coming week and The "bring me sunshine" Leo Sun arrives on Tuesday at 03:50hrs (UT) , followed by an alignment with go getter, passionate Mars also in Leo and the opportunity and expansive planet Jupiter in adventurous Sagittarius come Thursday, when Mercury also conjuncts Venus and we chat with family, talk about what we're winding down or preparing for, and we get moving with long planned or discussed horizon widening intentions. Something will be made "better". Lotsalove ✨💖✨
July 16th 2019 Last night the Moon was tinged with red and so beautiful, so here's hoping for a clear sky tonight. It's called a blood Moon because of the colour that's coming from the sun's rays striking planet earth's shadow. And it's true that Blood Moons are linked to endings, often bringing news we know is coming about such matters. Eclipses can also be seen as portals for the entry and exit of remarkable souls.
A full Moon brings so much to a peak, and this one is an eclipse so it has a farther reaching impact in astrological terms, over the next few months, during which much of what's been decided, discussed, comes to it's conclusion. So say you decide it's really time to move on from a job, location or relationship.. it may take you a few months to get through the process of making that happen. This eclipse is homing in on security, and on taking charge of what's rendered you vulnerable, sorting it out, and with Pluto and Saturn involved, it's about striping things back to what really matters and rebuilding. I read someone's blog last night where they spoke about it as being not just "Thunder Moon" bit also "Grandmother's Moon".. which to me makes perfect sense.Time for the grown-ups to take over and straighten things out, and your Granny is usually a wise ole bird who wants the best for her family.
Did you have trouble sleeping last night? Or find yourself wiped and out for the count? Depends on how the eclipse pinpoints your own personal birth chart as to what's been triggered, but essentially this is the Capricorn full Moon, and those born under that sign and Cancer and Libra and Aries are likely to be reaching watershed moments and milestones.
Something that may or may not interest you is that both Princes Harry and William and their wives have Cancer and Capricorn, where the eclipses are happening of late, very prominent. Turning points being reached.
Pluto is potently involved, and this can bring a cathartic outpouring, like a boil bursting, and a healing thereafter. Things are never quite as they were, but they become truer, more authentic.
What comes "out" at this time has probably needed to for a very long time, and what changes now is likely to have had a lot of thought around it. For some there could be family caretaking chapters being highlighted or back to work after raising a family. Family businesses are to the fore, too.
Sometimes we're afraid of letting go, of releasing the past yet with Pluto involved it can be ancient